A Free Guide to Buying the Right Fin Tube
Buying the perfect fin tube is no easy task.
Fin tubes are highly specialized products serving highly specialized niches. Each performs differently for a distinct purpose. Purchasing the correct finned tube can make or break a project.
We know. That's kind of intimidating, right?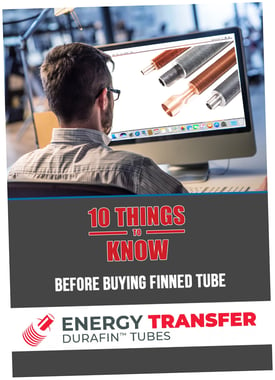 Yet it doesn't have to be. Our free guide, "10 Things to Know Before Buying Finned Tube," walks you through the process, every step of the way. Learn how to build and buy the perfect fin tube, the first time, every time.
Our free guide is absolutely required reading to achieving the best fin tubing at the lowest possible cost. Build the very technology that will make you an innovations leader in your industry!
Simply complete this form to receive your copy.